How to Stop Emails from Going to the Junk Folder with Gmail, Outlook Office (2020 Updated)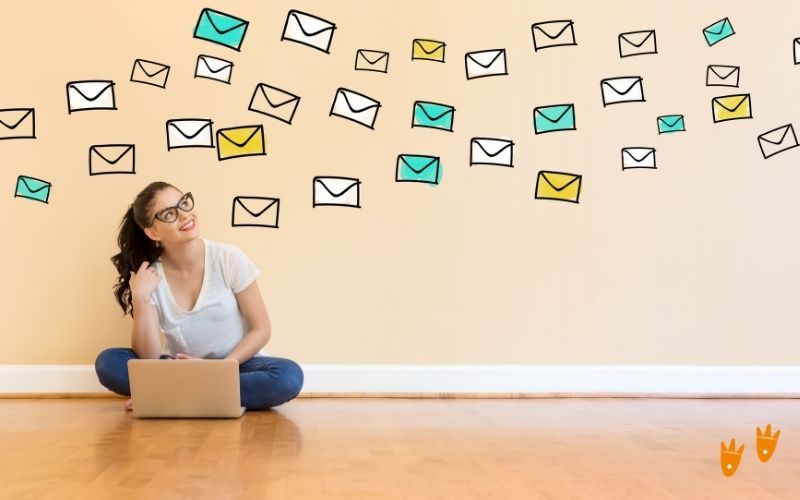 There is a situation I believe most of you have been in before. Someone that we know or a client called us about an email, and we never received that email. But the email is showing sent status on their end. Where did this email go?
Why can I not receive the emails from a certain email address?
There are several possible reasons why you are not receiving emails from your friends' or clients' email addresses:
The most common situation could be your friends' or clients' email server was marked as a spam address. In this situation, we need to whitelist their email address on our end. Depending on which email platform you are using, the whitelisting steps are slightly different. We have provided how to do it with Gmail and Outlook office videos in the later paragraphs.
You are using a work email that has a firewall or special filtering at the admin level. A couple of years ago, we used to send our clients free gift cards to thank them for filling out surveys. However, one of our clients never received the gift card. He finally found out that the email we sent out with the title "free gift card …" triggered an email filter that his IT department set up. He had to contact his IT to release the blocked email.
There is also the rare situation that you have not correctly created or configured your email address, especially the MX records for your domain.
You have not correctly configured your MX records for your domain. Your MX record should be set to mail.yourdomain.com (replace yourdomain.com with your actual domain name). Here are some resources for how to configure MX records for domains.
Where did the emails go?
Contact your IT team to check if the emails are blocked by a firewall or some admin email filters. Ask them to release the emails and add the email address to the admin whitelist.
The other possibility is that these emails are in your junk folder in your email. Simply locate your junk folder and start searching from there.
Your email server was not configured correctly, so these emails were lost. Try to configure your email server using the above resources. Once you are done, contact the email senders to resend these emails again.
What is whitelisting an email address and how to do it with Gmail and Outlook?
What does whitelisting an email address mean?
What is an email whitelist? Whitelisting, as it suggests, is an email address list that is trusted by you or the email platform you are using. To whitelist an email address means you add this email address to your approved sender's list. So next time when this sender tries to send you emails, and they will not land in your junk email box but as new emails at the top of your inbox.
How to do it with Gmail and Outlook?
Steps to whitelist an email address with Gmail
Type Gmail URL (https://mail.google.com/), in your search bar and log in to your Gmail
Go to the top right and find the gear icon
Click all settings and select Filters and Blocked Addresses
Create a new filter with the email address you want to whitelist
Check the "Never send it to Spam Bar"
Click the "Create filter" button
Now emails will come from the email address you just added. They will no longer be in spam. Here is a short video that we created to show the process:
Steps to whitelist an email address with Outlook Office

Sign in to Microsoft Office online at https://login.microsoftonline.com/
Go to the top right and find the gear icon
Go to the bottom and click the "View all Outlook Settings"
Make sure you are in Mail Setting and click the "Junk email" under "Layout".
Scroll down to the "Safe senders and domains" Section, click the Add button
Add the email address you would like to whitelist in the input field, and click the "Save" button

Here is a short video that we created to show the process:
Further Thoughts
Hopefully, this blog post is helpful in guiding you to whitelist an email address and stop the emails from your favorite contacts from going to the junk folder. You can also share this article with your contacts who could not receive your emails. Sometimes, they may need to whitelist your email or contact their admin-level support.
Furthermore, if you would like to learn about how to block an email address – an email address you no longer want to receive emails from, you can check resources like: